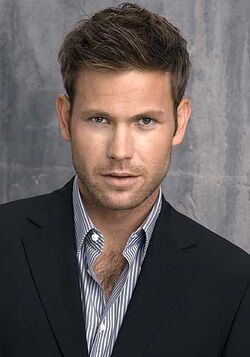 Frank is a mortal and the boyfriend of Christine, a witch. He was unaware of her magic until they were both kidnapped by a demonic priest.
Sinners and Saints
Edit
While walking home from a date, Frank and Christine were both kidnapped by Naberius. By threatening to kill Frank, he forced Christine to assist him in his plans. After they were saved by the Charmed Ones, Frank demanded answers from his girlfriend. However, before she could tell him, the apartment was stormed by armed men and Christine was taken.
Evil Incorporated
Edit
After waking up and realizing Christine was gone, Frank went to the Charmed Ones for help. Using her power, Phoebe was able to learn what happened. To keep Frank from panicking and exposing their secret, Piper knocked him out with a potion. After they rescued Christine from witch hunters, Darryl Morris placed the couple in protective custody.
Appearances
Edit